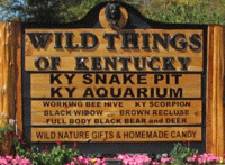 WILD THINGS OF KENTUCKY
1 mile from State Park on Natural Bridge Road
Nature Center + Gem Mining = FUN !!
Sift for rubies, sapphires and other semi-precious stones
Snakes and turtles and fish . . . Oh My !!
Educational and Exciting Attraction for All Ages
View Kentucky's Live Poisonous Snakes & Spiders
Watch the Honey Bees Fly into their Glass Bee Hive While Making Honey
Can you Spot the 'Queen Bee'?
Feed the Goats
'Animal Track Guide' and 'Animal Scat Display'
Gift Shop with Educational Toys, Cool T-Shirts, Knives & Critters
859-577-0277
www.naturalbridgecabinrental.com
---

THRILLS VILLE
More than 100 Adventures Available
Ariel ropes course about 50 feet off the ground.
693 Natural Bridge Rd.
Slade, Ky, 40376
(844) 254-6244
http://thrillsville.org
---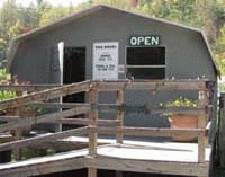 KENTUCKY REPTILE ZOO & CAPTIVE BORN VENOM LAB
As seen on Animal Planet and National Geographic
Welcome to the realm of the reptile
Hours 11 am – 6 pm Fri-Sun in Spring and Fall
group tours by appointment
606-663-9160
kyreptilezoo.org
---
GLADIE CULTURAL-ENVIRONMENTAL LEARNING CENTER
U.S.D.A. – Forest Service – Southern Region
Daniel Boone National Forest – Cumberland Ranger District
Open Thursday – Monday, mid-March thru November
9 am to 5:30 pm
Additional days may be added during the recreation season – Call for details
3451 KY 715 • Frenchburg, KY 40322
606-663-8100
www.fs.fed.us/r8/boone
---
NATURAL BRIDGE STATE RESORT PARK TRAIL GUIDE
11 Marked Trails to Explore, Covering over 19 MILES
For Trail Information, contact:
Park Naturalist
606-663-2214
For additional park information:
800-325-1710
www.naturalbridgepark.com
---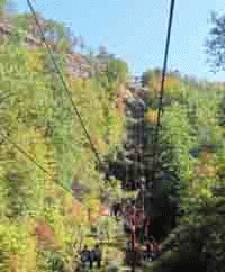 SKY LIFT
Open from the 1st weekend in April thru the last Sunday in October
Opens at 10 am – Closing times vary
Roundtrip time for lift is about 22 minutes
(from the top of Skylift, walk 600′ to see Kentucky's Best Kept Secret)
Skylift: 606-663-2922
Gift Shop: 606-663-0849
www.naturalbridgekyskylift-and-giftshop.com
---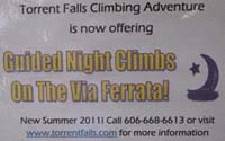 TORRENT FALLS CLIMBING ADVENTURE
A Unique & Special Place
Season Open Mar 1 – Dec 1
Via Ferrata, The First in the U.S.A.!
Guided Rock Climbing • Guided Rappelling • Combo Packages
Rock Climbing Clinics • Boy Scout Climbing Merit Badge • Camping
Night Climbing on the Via Ferrata!
606-668-6613
www.torrentfalls.com
---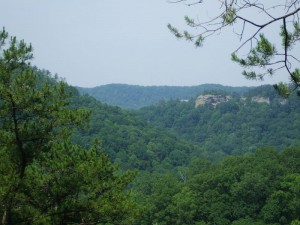 RED RIVER ZIPLINES
Friday, Saturday and Sunday • Weekdays by Appointment
Featuring seven ziplines that vary in speeds and heights
937-304-1492
www.redriverziplines.com
---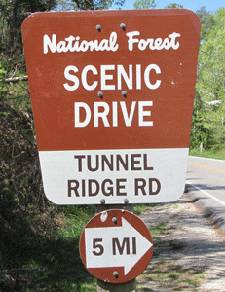 SCENIC DRIVE – TUNNEL RIDGE ROAD
From the Bert T. Combs Mountain Parkway, Take exit 33 (Slade).
Follow Hwy 11 north 0.1 miles to Hwy 15.
Turn right on Hwy 15 amd travel east approximately 3.25 miles.
Turn left onto Tunnel Ridge Road.
The parking lots are along Tunnel Ridge Road.
---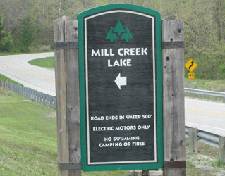 MILL CREEK LAKE – FISHING | CANOEING
Mill Creek Lake is a Reservoir in Slade, Kentucky.
From the Mountain Parkway,
Head south on KY-11 S/Natural Bridge Rd for about 3 miles
Mill Creek Lake will be on your left
---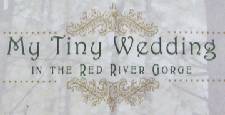 MY TINY WEDDING
A different type of wedding experience    My Tiny Wedding
My Tiny Wedding is for the couple who want a small
intimate ceremony in the lovely Red River Gorge
Weddings ~ Renewal Vows ~ Commitment Ceremonies
859-620-4487
www.mytinywedding.com
---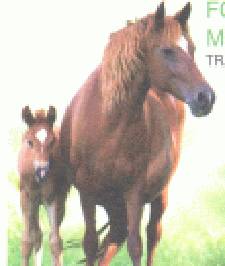 FONDA'S MOUNTAIN HORSE TRAIL RIDES
Call For Reservations    Fonda's Mountain Horse Trail Rides
10 Chambers Fork
Campton KY 41301
606-668-6908
---
RRG ZIPLINE CANOPTY TOURS
Red River Gorge Zipline Tours    RRG Zipline Canopy Tours
Zipline & Lodging Packages Available
Great for Group & Team Building!
606-668-6222, 888-869-1284
www.redrivergorgezipline.com
---
CHAIN SAW CREATIONS
BEARS    –    EAGLES    –    SPECIAL REQUESTS
777 Natural Bridge, Kentucky
606-791-3435
---
RED RIVER MUSEUM
Open May – October
Special Tours Can Be Aaranged
606-663-2450, 606-663-1011, 606-663-0696
---
RED RIVER ADVENTURE
Group Discounts and Activity Plannong
3-5 Hour Day Trips, or Overnight
606-663-1012
www.redriveradventure.net
---
RED RIVER OUTDOORS
For all your adventure needs
Cabins – Rock Climbing – Paintball – Canoes
Your one-stop shop for all your adventure needs
We have combined the thrill of the outdoors with the relaxation of a cozy cabin retreat
Call or e-mail us about our Group Rates and Retreat Packages
415 Natural Bridge Road – Slade KY 40376
859-230-3567
RedRiverOutdoors@gmail.com
---
FAMILY ADVENTURE QUEST
Family Adventure Quest
solve park trivia and search for the perfect photo op
as you explore Kentucky State Parks at your own pace
throughout 2014!
This year's theme is park's 90th Anniversary
And the 280th birthday of Daniel Boone
Register – Complete Quests – Earn Prizes
Visit past participant photos and more details at
Parks.KY.GOV
KY Dept of Parks – FAQ — 500 Mero St — Frankfort, KY 40601
Deadline for completion is 12-1-14